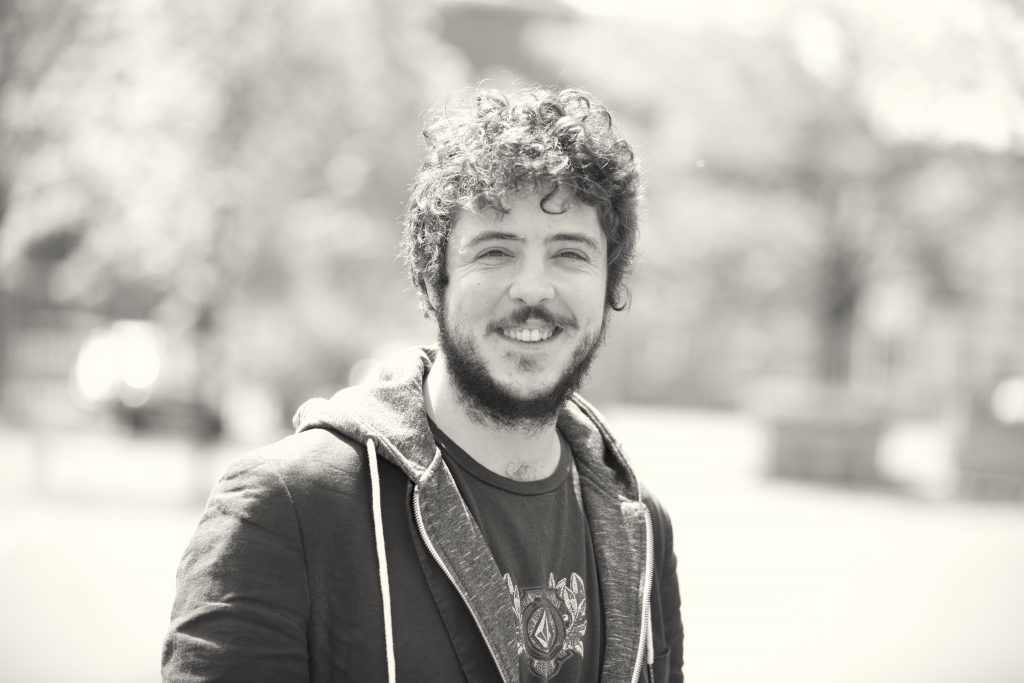 Early on I discovered my passion to play music which holds on until today. I taught myself how to play guitar, piano, drums and other instruments. After school I spent time traveling in spain. After this I studied Audio Production at SAE Institute in Cologne where I still work as a free lecturer.
With a small group of fellow sound engineers I help developing the custom sample library which is used at remote control productions in Santa Monica, the production company of the composer Hans Zimmer.
Schon früh entdeckte ich meine Leidenschaft zur Musik, welche ich bis heute verfolgt habe. Autodidaktisch habe ich mir Instrumente wie Gitarre, Klavier, Schlagzeug und weitere beigebracht. Nach dem Abi reiste ich zunächst und verbrachte eine längere zeit in Spanien. Daraufhin studierte ich Audioproduktion am SAE Institute in Köln, wo ich heute auch als Dozent Vorlesungen halte.
Zudem arbeite ich mit einem kleinen Team an der Sample-Library für Remote Control Productions in Los Angeles, der Produktionsfirma von Hans Zimmer.